As the title suggests, a terrible book was recommended to me by a woman who thought she was helping. As the fates would have it, she and this book DID help me, but in a way she, nor the author, would have ever expected.

But first . . . over 3 years of memories from a "not-relationship".
​It's the spring of 2014. I'm standing in line at a terrible club, and my drunk is wearing off. I am bored. I'm sad. I'm getting over my ex of a year and a half, who I dumped because he wanted to get married and have babies and I am 24 and nowhere near ready to do anything. And I just want to feel something, something that makes me feel powerful for just a second. The second I get in that club, I walk up to the first guy I see on the dancefloor.

Powered by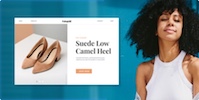 Create your own unique website with customizable templates.