side Stories.
"A job undertaken in addition to one's main occupation, as a supplementary source of income."
- The Oxford Living Dictionaries definition of a side job
Lee: An LA Nanny

Lee rushes into the French café in Los Feliz, the anxiety of city traffic spinning her around. "I'm so sorry I'm late!," a usual LA phrase, but it's not delivered with the same SoCal-apathy. She is actually sorry that she is a whole five minutes late, and cares that I was waiting. I reassure her that it's no bother, truly; she is doing me a favor. It confirms why I asked her to be my first interview – she gives a fuck.

​■


Lee grew up in Southern California, but has only lived in LA for a year and a half. Since here, she has worked as a nanny for a number of families. Oh, and that brief stint at a frozen yogurt shop… "I hated it. It drained my soul." A scarring memory glazes over her eyes, "I cut so many strawberries." On top of the copious amounts of fruit mind-numbingly sliced nightly, Lee was nannying for 4 different families throughout the week. "I would be sleeping anytime I was home."

Working nonstop to (barely) make ends meet was, of course, not her goal when she graduated college with a BFA in Acting. Growing up, theatre, movies, and acting were always a part of her life through class plays, drama clubs, and community theatre. The thing I notice most about Lee when she talks about acting is that, quite frankly, she's not obsessed with it. So many actors when discussing "their craft" become drank-the-kool-aid level of fanatical about their first stage experience, or why it is their deepest passion. For Lee, it's as though she's talking about her arm or her leg. It's there, she loves it – thank God she's got that limb! – but it does not define her. She is more than her craft.

That being said, she'd love to be working towards her art instead of working to live. Like so many starting out in a new city or in a career, the struggle to simply survive can eclipse every other need. Thankfully, there's a light at the end of Lee's tunnel, "It's a miracle! I'm only working for one family now! It's the greatest thing that's ever happened to me." She's self-deprecatingly sarcastic when she says this, but it's the truth. With only the one job, it allows her more time, more sleep, more inner peace. More chances at securing the life she wants.

​■


"I have 3 moments… I already feel bad," Lee begins, apprehensively. One of the biggest things to note about Lee is that she is cautious. Protective. Not only for herself, but for others. It's what makes her a great nanny, her instinct to care, and do the absolute best she can. It also makes her a great storyteller when she gets riled up. Adorably tiny, like a magical fairy nymph, her big eyes are almost as expressive as her hands that tend to pop to her cheeks when she's saying something gossipy.

"I can tell you about the worst family I ever worked for . . . They were DEVIL CHILDREN." This coming from someone who has worked with TONS of kids. This terrible pair, a 6 year old sister and a 4 year old brother (we will call him Dylan), not only refused to listen to Lee, they were aggressively against it. After once being told they could not ride their scooters to the park, they had a screaming fit for an hour and a half, which included banging their fists and bodies on the floor, and hitting the dog at one point. "I kept explaining, 'We can go to the park, I'm not telling you we can't go. We're just not bringing our scooters today', but they just kept screaming."

"But the worst story of all … was the time I lost Dylan."

Lee picked Dylan up from preschool at a local church with his big sister in tow, and allowed them to play before heading home. "There was this huge set of stairs with a door at the top, and of course he goes up them too far, and I can't see him, so I yell 'Dylan, come back down'. He doesn't come down. So I go up the stairs. And he's not there. I try to open the door and the door's locked, so he couldn't have gone inside. He's just gone."

Let the freak out commence.

"So I'm just, like, circling

. Looking in the bushes, screaming out his name. 'Dylan! Dylan!' Everywhere he could possibly be hiding." Lee assures me, "I have worked with kids for so long, and I've

never lost a child." I know this is true. There's no way this adorable, heart-on-legs of a caregiver has ever lost sight of a charge. But these charges are not her normal. These charges are fucking assholes. "I'm looking for 15 minutes, and then he just, reappears!" Lee throws up her hands, reliving her exasperation. "He was laughing and smiling. He thought it was the best joke he'd ever pulled on anyone. He was totally hiding. I honestly, to this day, don't understand how he disappeared that well for that long."

​■


It's not always kids that are a problem. It can be a parent, too.

"There was another family I worked for, a mom and her son. The mom was … odd." Lee's agreed upon job was to pick up the son, a 4th grader, from his after school program, and then walk their dogs. Simple, right? It quickly became complicated… "They lived half a mile from the school. She would not let me pick him up in my car, even though we would just be driving neighborhood streets. So I'd have to park my car at their house, walk to pick him up, then walk back with him." (Not to mention, he was old enough to walk by himself…) "And then on the first meeting, she was like, 'Yeah, so my dogs don't really like going on walks with people they don't know,' even though she hired me to do that... So most of my time there was spent trying to drag those dogs out of their yard."
​
Payment for many nannying positions can be, well, crap. But this particular mother takes the cake…

"She would pay me $14 for the hour of work I would do. And if she didn't have the $14 in cash, she would pay me in coins."

​

Lee takes a moment to laugh at herself, to internally question why she kept working for this woman. "She would sometimes have a $10 and a $5, and would give me the $15, and be like, 'Okay, next time, remind me to only give you $13'. She refused to ever give me a $1 more!"

​■


And then sometimes, it's not the kids OR a parent that cause a problem. Sometimes, it's the family pet.

​

"The family I work for now got a puppy named Clifford. He's very cute, but this was the worst…"

​

One day, the puppy escaped his crate, and delivered a Disney Channel-sitcom level of destruction. "He dragged clothes from upstairs to downstairs, scattered them all over the living room. Chewed off most of the outside lining of this foam mat/puzzle the kids have, and drug out entire squares of it, too. Went into their downstairs bathroom and drug their toilet paper as far as it would go off the roll. Peed all over, of course. Pooped in the house twice, and one of the times he had smashed it into the rug, and dragged his leash through it, and made a line of poop going from the rug into their dad's office! Yeah… Clifford was loving his life that day. I was not."

On top of Clifford's mess, Lee had even more nanny-obligations to do than usual, "I had to fold and put away 3 loads of laundry, and unload their dishwasher, and get the kids to do their homework, and take one of the kids to a sports game of some sort, and get them both showered, and it was just like, Clifford, I don't have time!"
​

In this moment, Lee sounds more like a mom than a nanny. I ask her if she ever feels like a surrogate parent. "All the time," she sighs.

■


The thing I hear most from others who nanny is that you become a second parent, whether you like it or not. It's clear that this is not Lee's passion, but it does bring her more than a pay check. It makes her feel of use, like she is contributing to society, or more specifically, to someone's life in a meaningful way. That's why she's chosen to nanny rather than working at a fro-yo shop or finding any other side job in this metropolis of opportunity. "At least when I'm nannying, I like what I'm doing. I enjoy working with kids. It can be frustrating, but at least it can be fun and rewarding, too."
​
With this in mind, it makes total sense of Lee's future goals-

​

"I'd really like to teach theatre to developing countries as a way to heal, or staying in this area and bringing free arts programs back into LA schools because so many have been cut with budget cuts that kids aren't exposed to it anymore... I still always want to be an actor, but I would also really love to do those things as well."

​

Like so much of Lee's life, acting and art is not about her. Acting is not her chance to shine, or to take on a character. It's her opportunity to be a part of something bigger than herself – to bring forth an issue, to collaborate with others, to learn and to grow, to help someone else shine… Lee is the kind of artist you want to be with on stage, the kind of person you want to learn from in life. She's unable to work towards her goals right now; she is still fresh to the city. It's still spinning her around, making her feel small. She's still figuring out the specifics of how to get there, to become the person she wants to be. But the cool thing? She knows who she wants to be. And though the small details can drag her down, can drag us all down – how do I get to auditions with a day job, how do I get into an acting class that fits into my schedule, how do I find parking, or a new car, or an affordable apartment, etc., she has the hard stuff down. She has a heart. Has a beautiful soul. Has a goddamn mind. She has humor, and the humility to laugh at herself. Unlike so many others, myself included, Lee cannot help but care. She cannot help but give a fuck. It motivates her, and moves her through this brave new world.

Lee will get to wherever she is going, and she will help everyone else along the way.

About...

​Laura has many friends pursuing careers in The Arts. As The Arts rarely pay, money-making jobs are necessary. These are the tales, the side stories from our side lives. All names have been changed to protect our NDAs.

Archives

Categories

RSS Feed
Powered by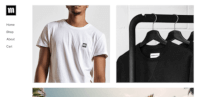 Create your own unique website with customizable templates.