I do not "fly well".
I am neurotic, easily annoyed, and I over-pack. There are lines. There are people, everywhere. There are small spaces that, yes, I fit into with ease, but that does not mean I enjoy them. And though I always treat myself to a new book from Hudson Booksellers, I am rarely pleased with my purchase. It's always a waste of a day, and a loss of control. For me, it is always a lesson in humility.
​
​Holiday travel has never shown me a kindness. Each year, I end up with an 8-12 hour delay, making a should be 6 hour travel day triple into a 24 hour experience of Satan. I've seen Satan in an airport. I've felt his hot, nasty coffee-breathe. He is not the charming, more beautiful than all the jewels of the Earth Lucifer the Bible says he is, oh no. He's a lady in an infinity scarf, shoving her 4 bags she somehow snuck onto the plane into MY personal space, and trying to have a conversation with me about how TSA took EVERYTHING from her, and all I want to do is sleep. There isn't enough alcohol in the world, and I still have yet to get a Xanax prescription.
I always end up crying for, truly, no valid reason. The amount of times someone has asked me, "Are you okay?", in an airport are far too many to count. Once outside of LAX, when I was waiting on the FlyAway bus to get it's shit together (it was an hour late), I was so spent, I just put my head in my hands and shed a few "woah is me" silent tears, and I felt a hand on my back, and a very calm, "Hey, there. Can I help you?" As I hate being touched, in general, and especially hate being touched unexpectedly, and EVEN MORE SO WHEN I AM "HAVING A MOMENT", I turned abruptly to the man with a look of deep rage. He retracted his touch immediately, put both hands up in defense, and uttered, "Annnnnd, looks like you want me to fuck right off." And he LITERALLY ran away. No one should talk to me in airports. I am my worst self.
Powered by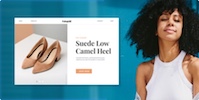 Create your own unique website with customizable templates.