Previously on, Laura …
​
Instead of telling you about the terrible book I was recommended and read, I blabbed for over 3,000 words about a "not-relationship". But why would you do that?! Because it connects, of course! Welcome back.
In November of 2017, a month before I'll confess my dire love to the lanky little Jew boy I've obsessed over (off and on) for 3+ years, I write a glorified journal entry/letter about 'us'. I never send it. It's not good. It was the lancing of an emotional, festering boil in my heart, not meant for an audience.

Fast-forward to January 2018 when I decide that it could be for an audience… I submit the 'piece' to a story-telling group who takes writer's submissions, then if chosen, has one of their actor's perform it. It gets chosen! And my piece is given to an actress we will call 'Cara'.

Cara is a self-proclaimed feminist, and excited to perform my piece…supposedly. From the second we meet in person, she has "The Voice", the one Tall Girl had. The kind of voice that 'grown up' women get when they talk to me, having no idea that I am probably as old as they are, and have the same (or more) life experience. Cara is ready to give me advice.

I'm sitting behind her. The show hasn't started. Her performance is number 5 of 7 stories. There will be an 'intermission'. I am regretting inviting my friends. I'm sipping my champagne cocktail (#boujee). She's flipping through her pages of my words. She's retyped them, emboldened them, making them bigger so her elder eyes can read them. She turns to me, "God, you are so cute. I just want to hug you!" But she doesn't hug me, and I'm thankful.

A minute later, she's ready to drop some wisdom. She starts with a softball, "Do you read?"

Do. I . Read?. . Bitch, I'm a Ravenclaw. But I refrain from my defensive nature, and respond simply, "Yes," and prepare for what I know is coming…

"There's a book you JUST HAVE TO READ. After I read it, I got MARRIED. And then I recommended it to a friend, and then SHE read it, and then SHE got MARRIED."

I mute the screaming in my brain, and remember that she's said she's a feminist. Do I think she's a feminist? No. Like most people who make self-proclamations, it's bullshit. Such as the comedian who says, "I'm really funny", or the dude at the bar that says, "I'm a good guy". There's no reason to make self-proclamations, because they should be apparent in your actions, but they NEVER ARE. But I give her a chance.. sort of.

I turn to her friend, "So, she recommends this book to everyone?"

Her friend laughs, but is dead serious, "All the time."

"I do not!", Cara squeals, then gets realistic, "Okay.. maybe I do," and then shifts to sincerity, "But it has fantastic advice. I think it's really going to help you." And then she hits me with the title…. "It's called Why Men Love Bitches."

​I'm now concerned about my story she's about to perform…
​
In short, it's bad. Really really bad. The piece sounded like it was written by a naïve and desperate schoolgirl, but read aloud by her older, and snobby step-sister. Cara, unintentionally or deliberately, put on a teenage girl voice, and flipped her hair on more than one occasion. It was clear she didn't know me, and didn't understand the hidden part of my heart where these words came from. It was not only embarrassing, it was completely insulting.

And I am just as much to blame as she is. I could have told her more about the not-relationship, given her insight to my humor and who I am as a person. Instead, she was only able to pull from the words on the page which WERE NOT GOOD.
​
When the show's over, I thank her for performing. (I believe someone should always be thanked for their work,
but it is far different than a "good job". I'm no liar.) She grabs my hands in what I'm sure she thinks is a touching moment and says, "I hope this helps you heal."

​I have no idea what to say. What am I supposed to be healing from, exactly?.. So I smile politely, and internally vow to read her shitty book and eviscerate it in written form.
​■ ■ ■
"Hi, I'm looking for what I'm sure will be a terrible book… It's called Why Men Love Bitches."

The bookstore clerks do not laugh. One sighs, "Yeah, we have it."

The other nods, agreeing with my assumption, "There's lipstick on the cover."
​
Never judge a book by it's cover? What a fallacy. JUDGE AWAY.
The back of the book describes Sherry Argov's 2002 New York Times Best Seller as, a "no-nonsense guide," to, "why a strong woman is much more desirable than a "yes woman" who sacrifices herself." After reading the book and following her "100 Attraction Principles", it promises to , "gain your man's love and respect with far less effort."

I tore through this book like I had a 1,000 word essay due on it in 3 days, and my pass or fail depended on it. I TOOK NOTES. Here is my synopsis:

This book takes a wonderful stab at teaching "self-love", and, holding yourself accountable. She presses her readers to not, "make decisions based on fear of losing a man," to not, "feel compelled to compete with another woman," and to, "be an independent thinker". Some other solid advice includes, "Standing up for yourself," which doesn't always have to, "involve verbal confrontation." And, to "never stop living your life," when it comes to dating or being in a relationship with a man. She points on more than one occasion that you should be, "happy with him or without him." How lovely!

However, one of Ms. Argov's most telling chapters is titled "Dumb like a Fox", in which she describes how women should, "show that [they] need and appreciate [a man's] masculinity," by, "catering to his ego" through "praise", which is "an effective tool in getting him to treat you the way you want." Basically, she proposes women play 'dumb', or sly, like a fox to keep a man attracted to them. Before examination, some of her advice sounds legit. For example, she believes women, "shouldn't show that [they] need [a man] to help with common sense, coping with everyday life, emotional stability, reassurance of self-worth, self-esteem, and feeling complete as a person." But she doesn't go on to describe how a woman can obtain these fundamental building blocks. That is not this book. She does, however, list off examples of how a dumb fox can "make him feel studly".
​
Actual examples she lists in this book:
If you're walking your dog at dusk, ask him to come with you because you want him to 'keep you safe.'
If he kills a little bug, look away. And don't turn back around until he lets you know he has 'secured the premises'.
If you hear a noise at night (like a bird pooping on the roof), act really scared. Tell him to check to see 'what that noise is about'.
I realize Ms. Argov's is attempting humor, but she's follows a whole list of this bullshit with, "Handling his ego with kid gloves is as easy as learning you're A-B-Cs." Furthermore, she adds that activities like "letting him open doors and address the hostess at the restaurant," as ways to give him "the token power position, which is meaningless." She sets the scene for what she believes relationships are – power plays.

"The dumb fox doesn't give up power, she simply creates the appearance that she does."

​
​
She believes that in a romantic relationship there is always a position of power, and that women should be in that role, but in a subtle way, so hermale partner never knows. She even encapsulates her ideas of feminism in this chapter with this statement, "It's poetic justice: Men control the world, but women control the men." How lovely… yes, that is sarcasm.
As you can probably tell, this entire book is crammed to the max with archaic, heteronormative standards of femininity and masculinity, such as "No self respecting man would ever be caught dead wearing pink underwear," and, "Women need to understand that men love the "thrill of the chase" and are highly competitive." She continues to illustrate her ideas of relationships as power plays in her archaic standards with Attraction Principle #34, "When you appear softer and more feminine, you appeal to his instinct to
protect
. When you appear more aggressive, you appeal to his instinct to
compete
." On three occasions, she even "confirms" that "a man's love can be won through his stomach." Granted, she always follows this "truth" by letting women know they still shouldn't cook and clean for him
all the time
. Only when he's proven himself
worthy
.
The book focuses on tactics and ways a woman can, quite frankly, manipulate a man into falling "madly in love with her," while hypocritically preaching that it, "isn't about how to play a game or how to manipulate someone." In the chapter "How to Renew the Mental Challenge", she quotes Harry Truman "If you can't convince 'em, confuse 'em," and follows this with the suggestion to "alter the routine", to "instead of seeing him regularly, make the schedule random," meaning, "he shouldn't be able to predict like clockwork when he'll see you next." Doing this will insure that you, "keep him at a distance," as, "the person who is least dependent on the outcome of the relationship will automatically draw the other person in." Time after time, Ms. Argov points that ignoring a man will insure that he stays intrigued and infatuated with you, but being clear and upfront about your feelings or intentions will cause him to, "run for the hills".
She even makes fun of women who wish for acceptance or equality in a relationship.
​

​"He should accept me as I am!" says the woman who is too nice. Accept you? Oh no, sister. Slap yourself. He should want you madly. Acceptance has nothing to do with it. He accepts a doormat. But he desires his dreamgirl. If you want acceptance, go to a self-help group. We're talking about what he craves."
​Though this is somewhat valid – yes, seeking only acceptance through a relationship is bad – but acceptance should be a part of any good relationship, romantic or otherwise. And we must not forget the key to this paragraph – as a woman, I should want a man to desire me, to crave me, and that my humanity should be pushed to the side when it comes to being "his dreamgirl". Ms. Argov follows up this insult with more insult.
​

"It started when he was a kid. When he received a toy for Christmas that he didn't ask for, he played with it for a whole five minutes. The toy he cherished was the one he bought with two months' allowance that sat on the top shelf in the toy store . . . It's the one toy he will always remember because he earned it."
So now, I'm a toy. A toy for a boy that he earns. (I cannot wait to set this book aflame.)

I could go on and on, but the rest of my thoughts can most quickly be summarized with my biggest problem with this book. It's from Agrov's final Attraction Principle, which states, "The most attractive quality of all is dignity." Though this may sound good, let's review the definition of dignity, "the state or quality of being worthy of honor or respect." If we are to believe what Ms. Argov has preached throughout the entire book, that a woman must, more or less, give no fucks what anyone thinks of her, and for her power to come from within herself, then why is the most attractive quality coming from the outside, from others' perceptions? Why can't the most attractive quality be INTEGRITY, "the quality of being honest and having strong moral principles." I suppose it can't because if women follow Ms. Argov's advice, they will all be too busy keeping their man attracted to them. They will all be too busy being a bitch, rather than being a good person-- a real, upstanding human being.
​
Simply, Ms. Argov's book is a guide into making the patriarchal relationship work for a woman, rather than obliterating the structure and having an open, honest, fulfilling relationship for both parties.
■ ■ ■

I finished the book in January, and have been trying to formulate an article since. I've raged to friends and co-workers, bellowing about how awful this terrible book was, and how absurd it is that a woman recommended it to me! One friend rightfully asked, "Okay, it's bad. So why are you still yelling about it?"

I want to pretend I hate this book because it's a slight against humanity. It places us into boxes, gender roles that no longer fit and haven't for a very long time. IT'S 2018. This book was written in 2002!! We don't have to live this way anymore! Have relationships like this anymore! But this book cut me deeper. My rallying cry was, "Aren't we past this?!" What I've realized is, I am not past this. Cara recommended this book to me because she's right - I have conducted myself in relationships as the nice girl/doormat described by Ms. Argov. But what Cara doesn't know is that I have also played the bitch. I have been aloof, and "altered the routine" of contact with men, and done other manipulative tactics listed in this book so that I would appear to be the one who cared less. I hate this book because it reminded me of the parts of myself I don't like, and don't want to be. Both roles, bitch and nice girl, have never really worked for or fulfilled me, so why have I been playing these roles? Because it's easier to fit into these stereotypes than own up to who I am, and be a vulnerable human in front of another (hopefully) vulnerable human.

As bad as it is, this book forced me to look at my pattern. For the majority of my life, I have always had a "back burner guy". There has always been an ideal in my head of someone better, someone obtainable in 'the future'. From my obsession from 7-10 years old with Prince William-- I was fully convinced I would be his Queen. To the obscene amount of fan letters I wrote David Gallagher (Simon on 7th Heaven). To my extensive STUDY of Joseph Gordon Levitt. I have seen every single thing that man has done before 2006. Have you seen every episode of 3rd Rock from the Sun? I HAVE.

The back burner guy hasn't always been a celebrity. As I got older, I made him more "realistic". I pined for one of my brother's best friends through my entire Senior Year of high school, and rekindled the pining towards the end of college. I obsessed over the lead in my college's plays my Freshman year. I fixated on this basic guy I met at a Halloween party. And I adored the lanky little jew boy musician for 3+ years of my life. And why have I done this? Because it's easier to love a fantasy than a real person.

I've had relationships, three relationships, and they haven't been as fun as my fantasy life. They haven't been as easy, or as high and low, or as fucking romantic as the narrative I have come up with in my head. My drug of choice for years has not been life ruining like heroin or meth, but it has stunted me. It has caused me pain, and pain for others. My drug of choice hasn't even been love. It's been infatuation. It's been the idea of love. It's been a comfort, a defense mechanism, and it no longer works for me.

It especially doesn't work for me in this not-relationship. Though with most of my other obsessions, I never really tried having relationships with them. I really did try with this one, and it wasn't fair. I didn't fully adore him for him. Yes, there were truths that I liked, but when it comes to the possibility of loving him unconditionally one day? Eh……… nope. When it comes down to it, he's not the person I want or need, and I tried to convince myself otherwise because him fitting into the narrative was more fun. It was easier to tell myself that it just wasn't the right time, rather than the truth – he didn't like me like I liked him.. and ya know what? Thank god. Now that the veil of infatuation has burned, I can see that we wouldn't have been a great couple. We would have never been a team.

Did he manipulate me? Yeah, probably. But I don't blame him. I'd want to keep me around, too. I'm fucking awesome. (Self-proclamation? Yes. I am also a hypocrite.) And I'm done trying to figure out his motives or reasons or patterns of dating. That's not my problem. This is about me, and what I'm going to do to make myself a well-rounded human.

So. It's time to put away childish things. It is time to move my fantasy life aside, and use my narrative abilities to better use – in writing! I know I can formulate a great love story. I'd like to see what life has to offer without my controlling, story-telling input. I want actual human connection, not the pretend kind anymore. I know I can do it. I just have to actually try with someone who isn't a fantasy, not the idea of someone I've created.

So yes, this book did help me. It spurned me, like the universe was fucking pissed at my ignorance and the only way to get me to listen was through Sherry Argov. But I DO NOT recommend it.

There are waaaaaaaay better books. Read those.
Powered by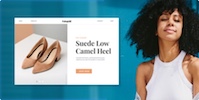 Create your own unique website with customizable templates.