As the title suggests, a terrible book was recommended to me by a woman who thought she was helping. As the fates would have it, she and this book DID help me, but in a way she, nor the author, would have ever expected.

But first . . . over 3 years of memories from a "not-relationship".
​It's the spring of 2014. I'm standing in line at a terrible club, and my drunk is wearing off. I am bored. I'm sad. I'm getting over my ex of a year and a half, who I dumped because he wanted to get married and have babies and I am 24 and nowhere near ready to do anything. And I just want to feel something, something that makes me feel powerful for just a second. The second I get in that club, I walk up to the first guy I see on the dancefloor.

"Hi. I'm Laura".

I still remember his name, but not his face. His name was Spencer. And he was exactly what I was looking for… an idiot. I smash my face into his, landing him one of the best goddamn kisses that baby child will ever receive. Then, I pull his face away.

"What's my name, Spencer?"

He doesn't remember, as I knew he wouldn't. "Thanks for playing, Spenc."

I turn around to my group of friends, who I know are watching with a mix of joy, and horror, only to lock eyes from across the room with my future fate . . . It's this lanky little jew boy, with these dark eyes that fucking bore into you. He looks at me like I am magic, and I feel like magic. Dark, nasty, fucked up magic.

Naturally, I ignore him completely.
​
Of course he ended up being roommates with the dude my roommate was seeing – the reason we were at the club in the first place, and of course we all end up going over to their place post-club, and of course I keep ignoring him, but eventually I have to sit somewhere to take off the heels I am of course wearing. And of course, he sits down. Right next to me. I don't remember a damn thing he said. All I remember is that I thought he was weird, and I liked it.

​■

I'm at a Memorial Day party at his place. They have dubbed it "The Baller BBQ". We're all obviously fresh out of college. I've been partying all weekend, and I hadn't taken my contacts out, so my left eye looks contagious. I am not "my best self".

His MOM is at the party… He wants me to meet his mother… We haven't been "hanging out" for long. See, we aren't 'dating'. He's really busy starting his music career, or any career, really. He has made it clear, he doesn't want a relationship. I tell him, I'm sorry, but I don't want to meet his mother.

There are more girls than guys, which is something I don't notice, until one of the girls aggressively asks me under her breath, "Who are you here for?"

I am more than confused. I know I'm not supposed to say this, or feel this, but I do. I sheepishly say his name. She hugs me, and sighs with relief, "He's wonderful." I do not ask who she is "here" for.

I am asked again only minutes later by a different female, "Who are you here for?" This time, she is much less outward with her aggression, more at ease with her competition… I change up my answer, "I mean, I'm friends with [his name]."

"He's such a sweet heart!" She fake melts. "I've been friends with him for SO LONG." She then tells me about "this one time" she baked him and his roommate's cookies after she had her car stolen or some shit… Seriously, she had something horrible happen to her, so she decided to CHEER HERSELF UP by going over to their house, and baking them cookies… In my mind, I dub her "cookie cunt".

Later that night, I'm in his bed. My chosen movie of Superstar is playing. (It's perfectly funny. You shove that judgement right up your ass.) We're making out. We haven't had sex yet, and I am more than down, and he finally asks my favorite question in the entire world, "Should I get a condom?"

"YES."

He rolls over to retrieve our protection, but he pauses… a complete shift in mood. "Okay. There's something I want to clear up first, because I've done this before and it got weird, and I just want to make sure – because I think we're going to be hanging out a lot, I want to make sure you're not going to get jealous of other girls." He clarifies that he doesn't "fuck around", but that he does have "a lot of friends who are girls" and doesn't want me to feel "weird" around them.
​
We don't have sex that night. I leave insulted, and confused in an Uber. But I don't end it.
We have a "clarifying conversation" the next day. I write him a 2,000 word essay-style Facebook message...

He responds back with his own essay, and these text messages:
​■

​We go to the movies some times.
​We bang some times.
​We text all the time.
​I wait by the phone. On more than one occasion, I lash out at him for bailing on a 'hang out', or for not texting back in a timely manner. After enough nagging, he'd had enough and so had I.

​■

It's November of 2014 and we're in a juice bar, drinking some lemon/ginger/carrot juice shit that is definitely going to make me shit. We're going to "talk".

He emphasizes how busy he is, per usual, and that he's sorry. I emphasizes how busy I am, per usual, and that I'm sorry… but we're not busy. We are young. I have a lot of feelings. He appears to have none.

I let him talk for a while, planning my own 'comebacks', when he drops this bomb, "None of my friends have ever talked to me the way you have." He clarifies, I've been "mean", and unjustifiably cruel. He's at a loss as to why I, his friend, would be this way towards him.

I'm thrown, because all I'm recalling are the times he held me in bed, refusing to let me leave. The conversations we had about what we wanted in life, what we wished we had now but knew were on the way. When he'd say, "You're not like everyone else". When he'd look at me. When he'd only have to look at me, and I'd ache from the weight of wanting him, too.

I have no comeback.

At the end, he concludes with, "Well, I'll see you around."

I respond with, "No you won't."

He presses, "Really? I mean, we'll see each other out at least."

"No. We don't really move in the same circles," I respond, pointedly, which is very true. He's west side born and raised. I am eternally east side.

He laughs. Still not letting go, "Well, one day then."
​
And I then I have to laugh, but my laugh IS cruel. It IS mean. "No. We won't."

​■

It's April 2015. I get into a car accident. My car is totaled, but I walk away, unscathed. He texts me, asking if I'm okay, and offering to help me find a new car. I decline the offer– I'm in a relationship with a great guy. But I respect the contact. It is kind. There are no hidden motives. It was contact out of care and clear concern for my well-being. Maybe we can be friends. Maybe we were always just friends…?
​■

It's September 2017, and I get a text from him. Our communication has been sporadic, but welcomed – congratulating each other on life events, sending each other links and memes, or the "haven't talked to you in forever, how are you?" curiosity texts. But this text is different…. He has asked about "my next week's schedule". He wants to meet up.
​
I calculate how long it's been; 2 and a half years since we've seen each other. Of course I'll go to dinner with him! This is a wonderful step towards a real friendship with this person who I've always found completely fascinating, insightful, and deeply emphatic. But… I know deep down he's hanging out with me again because he's probably just broken up with his girlfriend. I can smell it on the texts. "…new life developments..", he's typed. But I go ahead and offer up times I'm available. I'm newly single again, too, and I have no desire to date. This will be friendship, I tell myself. I'm sure of it.

​■

A few weeks after our dinner, he asks me to meet him for coffee while he works on his music. I'm more than down. I have writing to do, too. So we sit across from each other at this little bistro table with uneven legs, silently working, occasionally looking up at each other, sharing our new discoveries or frustrations in "our processes". Yes, we're pretentious. No, we don't care.

At one point he says, "Sometimes I just need someone here while I'm working, ya know? Not to like, work with me, but someone to talk to during breaks." I agree. It's more than pleasant. I don't say it out loud, or even formulate the words in my head, but my heart's feeling it and I'm shoving it down … This is exactly what I want a relationship to be like.

It gets late. We've been sitting here for almost 5 hours, and we're starving. We decide to get dinner nearby. This is not a date, but I know I'll still fight him for the check. He always pays, "Let me treat you," which I take for, "I know you're broke." But it always seems like the reason is deeper than that. His reasoning always seems surface-level, like there's something more he hasn't figured out just yet, and may never discover about himself… I silently vow to split the check. There will be no confusion here. I won't feel indebted to a friend, let alone on a 'not-date' with a boy who's Rolling in the Deep of a recent ex (#Adele).

Over sushi, we rehash our past. He says he had no idea he hurt me. I admit he did. He's sorry. I accept his apology, but admit that I was in my own shit at the time, trying to get over my ex. He understands this all too well.
Later on, our conversation shifts to sex, as often late night conversations, or even daily conversations with me, go. I love a frank discussion of sex. It's freeing, it's funny, it's informative. Doesn't matter who the person is, as long as we're both comfortable, and he and I are more than comfortable, at this point.

After a general sex discussion, it gets personal when he asks, "Do you remember sex with me?"

"Yes."

"Was I good?"

"Yes. Very good, you have a good body, too. Do you remember sex with me?"

"Of course."

"Was I good?"

"Yes. The best." And then he pauses… He does this more often now, like he's about to say something he knows he'll regret. In the months to follow, he'll do this and NOT say the thing he's thinking, but for now, he's open. "This is a terrible thing to say, but sometimes I would be having sex with my ex and think, 'I wish I was having sex with Laura."

I'm elated. I internally confirm a long thought hypothesis… I have a golden pussy. All who have entered her will remember her, and think of her fondly. She is amiable, and resilient. And it doesn't matter if I'll ever marry, because I will forever be held in the esteem of my lovers, forever rooted in their loins and in the recesses of their minds. My memory will slide in like a clear fog, and for a brief moment doubt will resurface in their hearts, the hearts their wives think they own in full. The wives we will always secretly know I'm greater than. … And I feel gross, realizing this was a hypothesis I wanted tested, and proved. This is not the type of goddess I want to be!

But I'm still at dinner with the boy I once pined for now admitting he has pined and possibly still pines for me. And this complex sensation of fulfillment and empowerment and winning.. I'd just like to sit in it for a little longer…

When the check comes, I let him pay.
​■

It's October 13, the day after my birthday. I am laying on my bathroom floor, chugging Sprite like it holds the answer to my life's problems at the bottom of the can. I'm drifting back to sleep when a sinking realization washes over me . . . I drunk dialed him last night. I review my calls. Sure enough. A whole 6 minute conversation. FUCK. I don't remember exactly what my drunkass said, but I'm certain it was along the lines of, "Well, I love you. Whatever. Byyyyyeeeee."
​
I recon:

​We talk on the phone. I do the hard thing and admit the truth: No, I don't love him, but that one day, I could.

■

I'm standing along the edge of a crowd of people waiting to see him and his bandmate perform. We haven't talked much. Well, at all really. I wasn't sure if he even wanted me to come. But here I am.

A tall girl and two of her friends file in front of me, obstructing my view. I adjust my position. He takes the stage. Just as the first song starts, he looks into the crowd, and sees me. He smiles wide. I smile back, a wave of relief washing over me. . . But then . . . Tall Girl lifts her hand ever so slightly, and waves. That smile wasn't for me . . . I let it go. Whatever. I knew he had gone on one date with another girl. Didn't know she was still around, but hey! I'm dating, too. We're friends! Close friends . . .

The show goes on, but Tall Girl appears to get more drunk, or in the very least, blissfully unaware of spatial relationships, and she's backing up closer and closer into my personal space. I back up, trying to give her more room to sway like a hipster at Coachella, but it never seems to be enough. Eventually, I am backed into the wall, to the point that her shoulder is grazing mine, and I can smell her Trader Joe's deodorant – you know the kind. The kind that doesn't really 'work', only 'adds to' your body odor. Finally, she realizes my presence, "Oh, so sorry!" Of course. She's Australian. "I didn't see you there."

"I'm here," I sheepishly laugh.

She adjusts, but doesn't move. One of her friends realizes she's abandoned them, and waves her back. She saunters away. It wasn't a calculated action, but there's a scent of hidden intention. I wonder if she knows me. I wonder if she's seen my face, my texts, rolled her eyes at the uttering of, "my friend Laura" from his lips. In this moment, I pity her.

Post show, we all go to a nearby bar. He's busy most of the night catching up with everyone, and I'm having fun with the friends I know. We finally have a moment, it's awkward but not unbearable. Then, Tall Girl tries to The Bachelor style "steal him for a second".

In a turn I'm sure she didn't expect, he introduces us to each other. We shake hands. "You should talk! I think you'll really get along," he says, and heads to another group.

She talks. I drink. Her tone is one I'm all too familiar with "older women" giving me. I'm sure we're close to the same age, but she obviously thinks I'm about 21, and women in their 30's LOVE to give "young women" advice. They all sound like they think they have wisdom, and are seconds away from recommending you a terrible book . . . (It's not her y'all. Just wait…)

After talking herself into a stupor, she needs to hydrate, "Oh my god, I'm so thirsty. Can I have a sip of your soda water?"

I hand it over. She takes a long gulp. "You're a life saver!" And then keeps talking . . . still clutching my soda water. After a minute, she realizes this may have upset me, "Oh my! I've stolen it!" she laughs. And sets it down on the table behind her, away from me.
​
"That's fine. I'm headed out anyway," a lie that I turn into a truth. It's too time to say goodnight. I ain't got no time for whatever game this is.
​■

The next day, we're talking on the phone, and he asks me my opinion of Tall Girl.

I am tactful with my response, at first, "She seemed very LA." Then, moving closer to my true thoughts, "Disingenuous."

"Really? Huh." He takes a minute, "Well, she's the one I told you about, that I went on a date with—"

I cut him off, "Yeah I figured. You smiled at her from the stage."

"What?"

"I was standing right behind her. Saw the whole thing."

And then, he tries it … "No…. I was smiling at you…."

It's a back and forth, yes I was/no you weren't, until I conclude it with, "No, you fucking weren't."

Once again, he reiterates. He's not seeking a relationship with anyone, including me. That he only, "went to her birthday party—"

I cut him off again, "Oh, how old was she turning? 45?" I am both ashamed and delighted at my comeback.

Before we can discuss any further, the phone cuts out.
​
The mortification sets in. I can't be thought of as a jealous cunt. I cannot BE a jealous cunt. I send a text:

​■

​It's December 2017, and I get a call from him. He's received my Christmas card.

Yes, that is Satan. Yes, he is holding and licking a plate of human hearts... Yes. I am funnier than you.

He tells me he's honored and touched by the card. I tell him I meant every word, which is true.

We catch up, and then get off the phone. But the second it's over, I feel like shit. I'm not being honest with myself or with him. I can't fucking end this year without being crystal clear of the way I feel. So I write down exactly what I want to say, and call him back:
| | |
| --- | --- |
| | ​"Sorry, I did have more to say. I just couldn't get it out. It's like there's a synapse missing in my brain where I can't really get out what's going on without writing it first. So yeah. I sent out other cards. They were one drafts, and I meant them, but yours took 3 drafts, and over a week to formulate. And what I should have said in the letter, and that I know you know, sort of, but I'm just gonna clarify, I don't know what to do with you. And it feels like I'm trying to fake it until I make it into a friendship with you. So I kept the letter vague, and open ended in case I didn't feel this way anymore, that I could just get over it, but at this point, I truly don't, and don't know if I'll ever, just want to be friends with you. There's just so much intense connection…" |
I conclude with:

| | |
| --- | --- |
| | ​ ".. it's not super great timing for me either. But in the very least, I'm sick of feeling like I'm hiding what I'm feeling from you, and even if the way I'm feeling isn't clear, I'm just gonna keep sharing with you, because I want you in my life. I'm going to take some time away to get back to me." |
​He says he'll respect it, that "the ball is in [my] court", and that he'll "still be here, as a friend" when I return. That "nothing has changed." He doesn't think of me "the way I think of him". That "he doesn't want to hurt me", and hopes that I "won't have unrealistic expectations," of him or of us.

​■

"But where is this woman and her terrible book recommendation?!!"
​
Please stick around for Part II, in which I re-examine this "unrequited love", and flip everything you've just read on it's ass, completely.


Powered by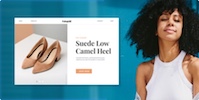 Create your own unique website with customizable templates.